35th Anniversary Overview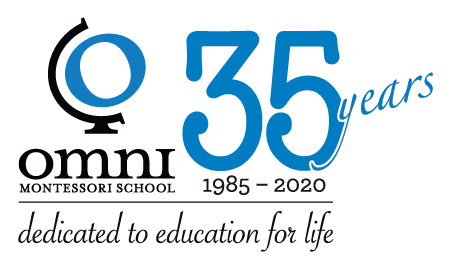 Join us in celebrating Omni Montessori School's 35th year of Montessori education! From the school's beginning with two classrooms in 1985 to the start of the academic year in 2019-2020 on two campuses, Omni Montessori School is flourishing with a strong community. To commemorate our 35th year we ask current families, former families, faculty and staff, friends, graduates, and alumni -- all who have a connection to Omni -- to sign our guest book, keep in touch, and join us for school-wide community and alumni events.
Omni Montessori School is celebrating 35 years thanks to you!