Campuses

Blakeney Campus
The Blakeney Campus of Omni Montessori School is located on Blakeney Heath Road in South Charlotte. An area once part of the rural outskirts of the city is now a bustling and family-friendly district. Yet Omni's seven-acre main campus remains a peaceful, wooded setting for the school's Primary and Elementary students – and an integral element of their educational experience. A schoolyard habitat registered with the National Federation of Wildlife, the Blakeney Campus is home to several buildings, including:
Primary building with three classrooms and administrative offices.
Two Elementary buildings housing two Lower Elementary classrooms and two Upper Elementary classrooms.
Activity Center which houses a gymnasium, a library, additional office space, and a kitchen.
Natural wooded areas and a community garden.
Two open fields with play structures for recreation.
All of the classrooms on the Blakeney Campus include a kitchen for the preparation of snacks, as well as a deck and garden that are maintained by the children, guides, and a parent who serves as class gardener. The Blakeney Campus has ample space for outdoor play, as well as playground equipment and a sports field.

Visits by appointment only.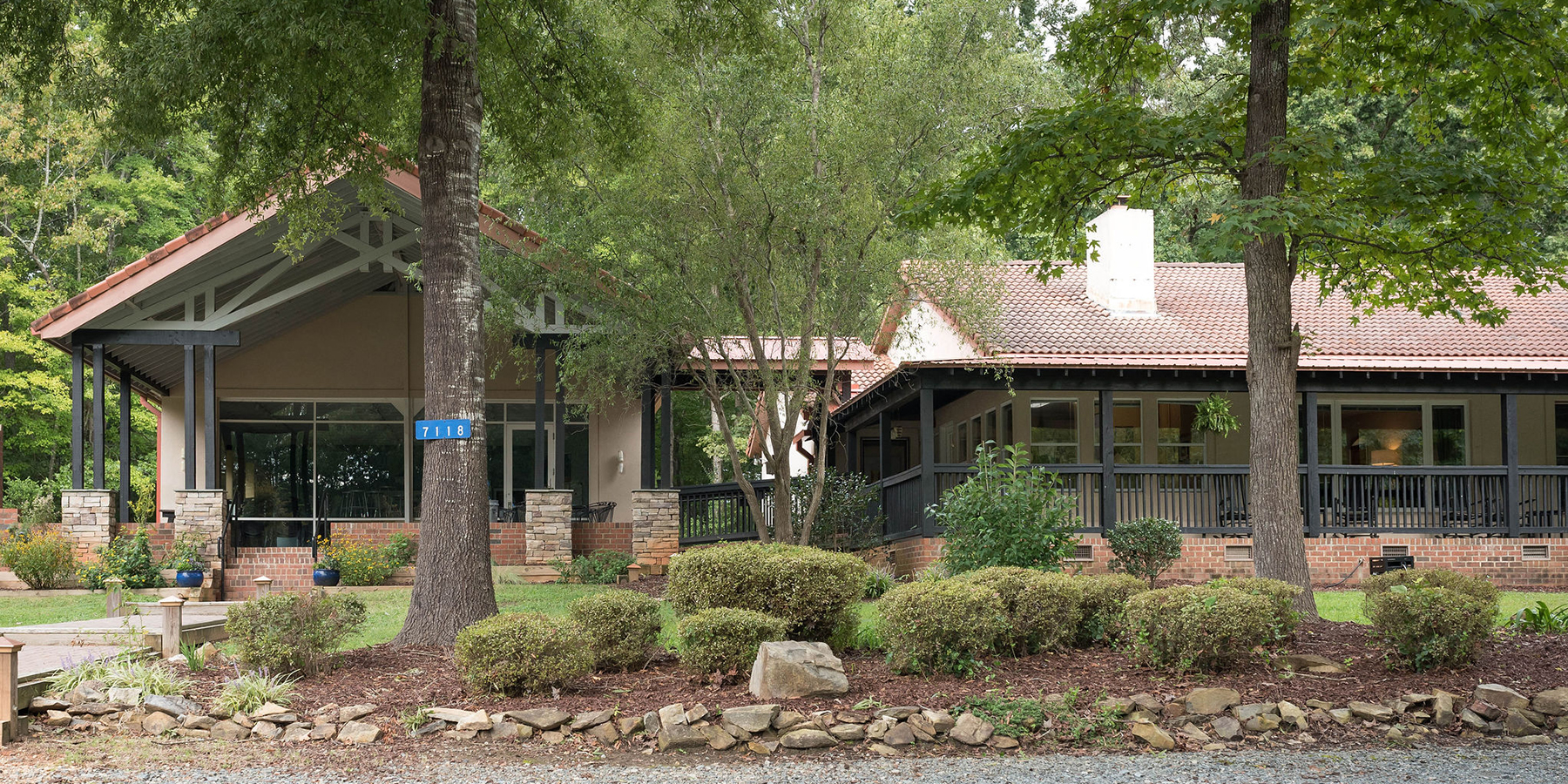 Waxhaw Campus
Omni's Waxhaw Campus is home to its Middle School for students in grades 7 through 9. The 13-acre campus is located in Waxhaw, North Carolina, 14 miles south of Blakeney Campus. Launched in 2008, the Waxhaw Campus is a working farm. Its buildings have been converted and renovated and now include:
The Hacienda, which houses four classrooms, a kitchen, a library, and common areas for work and study.
A state-of-the-art science lab which includes a functioning aquaponics system.
Two spring-fed ponds, which are an integral part of the students' science curriculum.
A barn with a workshop and animal stalls.
A grazing pasture for animals.
Two honey producing bee hives.
A garden plot where the students grow produce for their farm business.
Approximately seven acres of woodlot, which the students study and maintain.
The Waxhaw Campus exists as a laboratory for our Middle School program's integrated, applied curriculum. It also serves as a community where the students live and work, running their own business, and exploring different types of occupations as they grow and develop into adults.

Visits by appointment only.