Language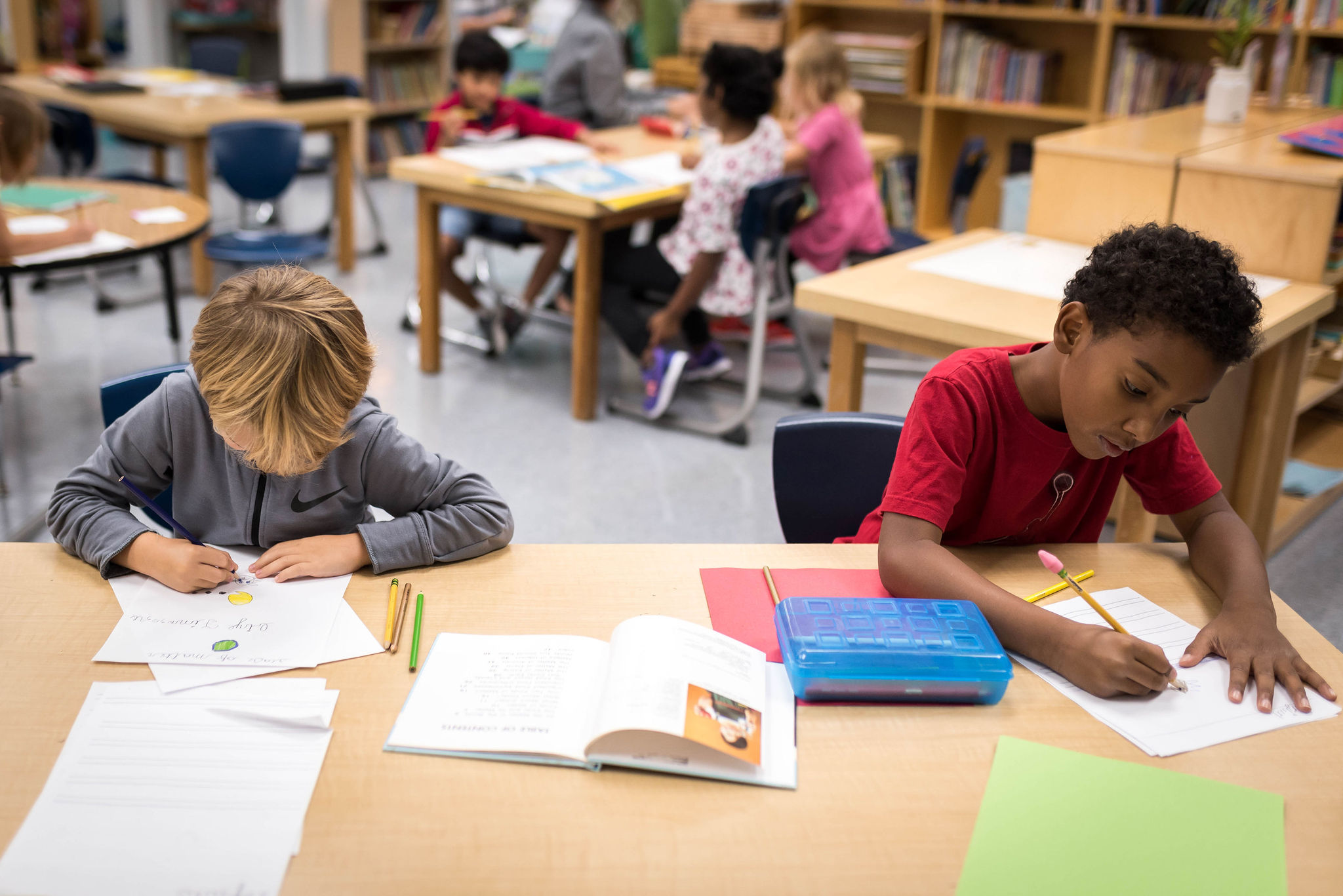 The medium for providing Cosmic Education is language. Students must be in command of the spoken and written word, and language skills must be practiced in order to achieve mastery. As a result, the Elementary classroom is not a quiet place. It is an environment for exploring and using language in its many forms. Guides do not focus on rote memorization of grammar rules or on composition that is a chore. Rather, they celebrate the mystery and power of language, the wonder of its creation by human beings, the responsibility it carries, and the possibilities communication provides. The language curriculum begins with the Story of Our Alphabet, and focuses on:
History of language.
Function of words, including word and syntax studies and parts of speech.
Mechanics of writing, including capitalization, spelling, punctuation, and sentence and paragraph structure.
Reading skills and comprehension, including daily classroom reading, interpretive reading cards, and nightly reading at home.
Creative writing, of prose, narratives, poetry, songs, and more.
Expository writing, of reports, articles, letters, and more.
Spoken language, including interpretive reading of fiction and poetry, and oral presentations.
Use of reference materials, including Primary and secondary sources, the dictionary, thesaurus, and encyclopedia.
Additionally, students have formal training in Spanish throughout their years in the Elementary program.