COVID-19 Updates
COVID-19 (NOVEL CORONAVIRUS) INFORMATION
In order to stay abreast of the complex and evolving situation in the United States and to exercise best practices in safeguarding our community, Omni Montessori School is constantly monitoring the situation in Greater Charlotte. For the most detailed and up-to-date information on COVID-19, we encourage you to bookmark this page. We will update this page with information about COVID-19 as it relates to Omni Montessori School. Please ensure that your contact information in FACTS Family Portal is up-to-date so that we may reach you via Parent Alert text message and/or email quickly and accurately.
Omni Montessori School RE-opening plan 2020-2021
Omni Montessori School is committed to delivering our mission through an experience deeply rooted in on-campus education. Omni Montessori School will hold its first day on campus on Tuesday, August 18, 2020. Phase-in schedules, class lists and supply lists were sent to current families for each program level on August 7, 2020.
Re-opening details were sent to families on July 23, 2020. Families were given the option to choose to remote or on-campus learning options. In August, families returning to campus were asked to sign a Community Commitment.
See the 2020-2021 Returning to Campus Plan emailed to families on Friday, June 26, 2020. If your family has concerns about returning to school, we ask that you contact Cindy Curry, Head of School.
In order to minimize risk and maintain a healthy environment for our students and employees, we are limiting access to campus buildings to students, teachers and essential personnel.
In addition to limiting visitors in our buildings, Omni Montessori School is:
implementing daily temperature checks
encouraging cloth face coverings
practicing physical distancing
emphasizing frequent handwashing
cleaning and disinfecting our campuses
to help stop the spread of COVID-19.
School Communications Regarding COVID-19
The letters below were emailed to the Omni Montessori School community.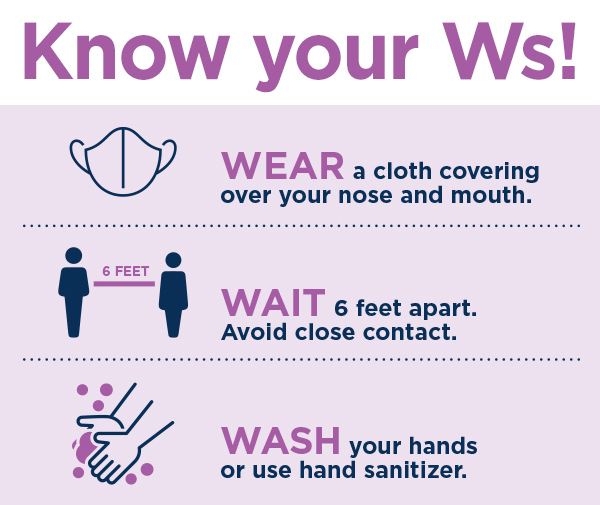 help prevent the spread of COVID-19:
Stay home when you are sick (and do not return to school until you are fever-free for 24 hours without medication).
Wash your hands often with soap and water for at least 20 seconds, especially after going to the bathroom; before eating; and after blowing your nose, coughing, or sneezing.
If soap and water are not readily available, use an alcohol-based hand sanitizer with at least 60% alcohol.
Avoid close contact with people who are sick.
Avoid touching your eyes, nose, and mouth.